The Marco Christmas Parade
Date: Saturday Dec. 15th
Time of parade 6:30pm cars need to be staged at 5:30pm

We are entered in the parade this year. Put some lights on your car,get a Santa hat and throw out some candy to the crowd.

If you want to show off your car in the parade we will be staging our cars at 5:30pm on the corner of Whitehart ave and Balfour blvd. (SanMarco rd, turn on Heathwood turn left on Whitehart to Balfour.)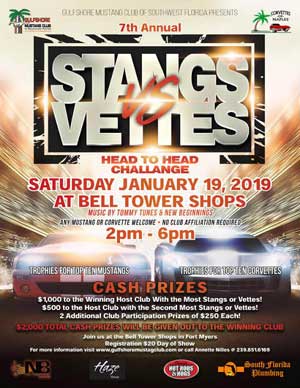 Our favorite show of the year. You can't miss this one.






Larry working hard at the Harley show



Our Mission
We don't have a mission. The clubs only goal is to provide a fun meeting place place for Marco Corvette and Muscle Car owners. .
To show off your pride and joy

To have a great excuse to take your Vette out for a ride at least once a week.


To make some new friends with common interests