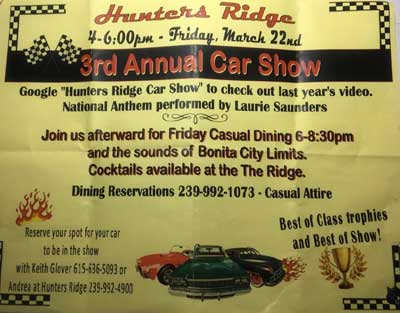 Some of us are planning to go to the afternoon Hunters Ridge show on Friday March 22nd.
We plan on meeting at the RaceTrack gas station on 951 and leaving at 2pm.
Then back to Marco for our Friday night cruise.
The show is free, Spots are being reserved so please call Kieth Glover at 615-636 5093

to register.
Larry working hard at the Harley show



Our Mission
We don't have a mission. The clubs only goal is to provide a fun meeting place place for Marco Corvette and Muscle Car owners. .
To show off your pride and joy

To have a great excuse to take your Vette out for a ride at least once a week.


To make some new friends with common interests