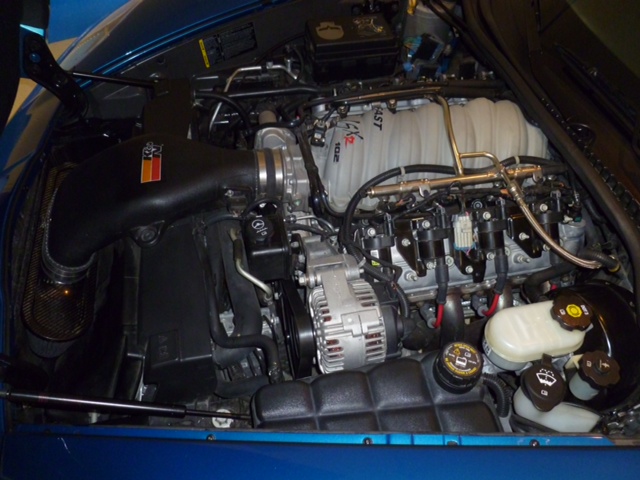 2008 Z06 Corvette in excellent condition with 24,935 Miles on the car and 8,000 mi. on a new GM LS7 engine.
Ebony interior with Titanium bolsters. Car has new tires and battery. Window sticker and all dealer papers.
Jetstream Blue option paint
Competition Gray Speedline wheels
Carbon fiber front air splitter
Body color ZR1 style rear spoiler
Carbon fiber door handles
Stainless Steel Wire mesh grill and air scoop covers
LED interior lights.
Mild to Wild exhaust bypass system
Custom Car Cover
Engine Extra's:
Complete New GM LS7 motor
New external oil lines for dry sump system
Carbon fiber K&N cold air box and filter
FAST LSX R 102 Intake manifold
Over size fuel rails and injectors
MSD High performance ignition wires
Lingenfelter GT17 High Performance Roller Hydraulic camshaft
Lingenfelter high performance valve springs and keepers
Comp LSX High performance roller lifters
Custom engine dyno tuning
LG long tube exhaust headers
Fiberglass wrap for header
Original dealer papers, window sticker etc. along with all engine papers documenting parts and dyno tuning.
calibrated rear wheel HP at 542 and torque at 528 Lb. Ft. ,640 crankshaft HP. All the work was done by Karl Chevrolet Performance.