Retro 63
Corvette modifications can take many different directions. You cam modify a car's exterior, engine and interior
while still maintaining its original pedigree.
A different rout is to what is termed as "resto-modding" a car. This entails retaining the cars exterior shell and upgrading the drivetrain,
and interior with modern technology.
The third possibility is to "retro-mod" the car.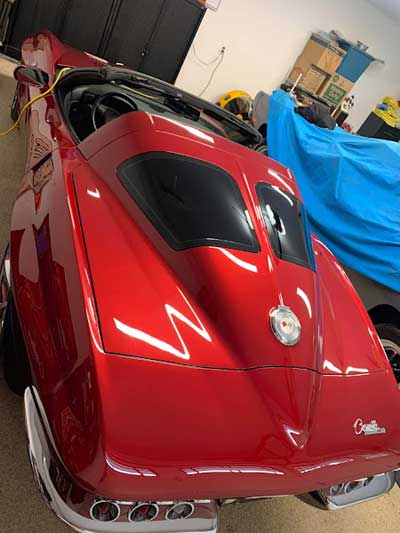 Each design route has its own merits and downfalls. If done correctly the end product will be a spectacular show winning piece of automotive art.
A very fine example of the art of "retro-modding" can be found in Joe Nardi's custom Corvette.
The car is not just replica of a classic but a replica of the Holy Grail of classics, the 1963 split window coupe.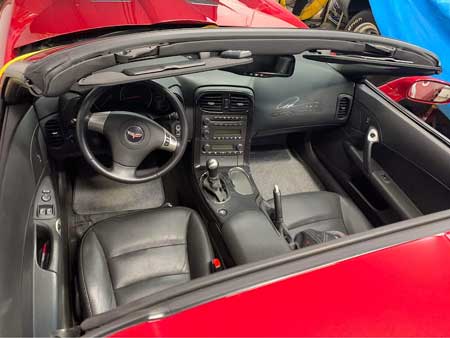 Joe's project began its journey as a 2011 Corvette coupe. The car was equipped with a potent LS3 that was subsequentially massaged by
Lingenfelter Engineering. This C6 Custom was equipped with specialty body parts and made to look
like a 1963 Corvette Split Window Sting Ray wide body.
Joe's creation was signed by legendary Corvette designer Peter Brock whose original design paved the way for the first Corvette Sting Ray.
Joe is very proud of the fact that his car was featured on an episode of the NBC Sports Network's Caffeine and Octane.