High Mileage Show Winner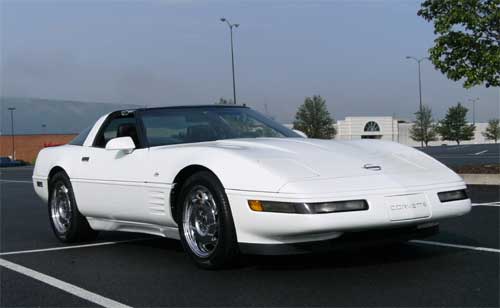 We get many submissions for feature articles throughout the year but every once in a while we come across a car that really expresses our philosophy here at Corvette Web. That philosophy centers on what we like to call "the regular guy's muscle car". Yes we do features on exotic high horsepower, high buck builds but our real focus is on cars that most Corvette guy's can afford to drive and enjoy.
Bob Scheurer is a regular Corvette guy. He is the proud owner of a 1993 Arctic White C4. Bob's C4 is a consistent winner at the local shows. This is not unusual but what is unusual in the show car world is a winner with over 138,000 miles on the odo.Before becoming a Corvette owner Bob's interests centered on fishing. He owned bass boats and fished in bass tournaments but has always been a "car guy". Bob has owned everything from a 1971 CJ5 to a 1972 Nova SS. Burned out with bass fishing Bob put his bass boat and fishing gear up for sale. After selling the boat Bob passed by a local used car lot that an old Air Force buddy worked at and saw a white Vette covered in snow. A few days later the C4 was headed to Bob's garage.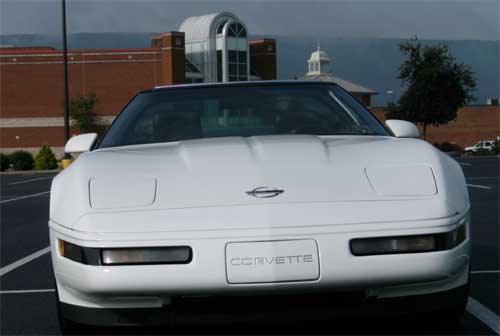 The Vette has 138,000 miles on it and still runs like new or as Bob put's it "with a lil work". According to a Carfax report Bob is the seventh owner of the C4. Most people think it is a low mileage Vette and are amazed when they find out the actual mileage.
Bob purchased the C4 as a hobby and week end cruiser. Bob's oldest son and a friend that has a 69 big block C3 told him that he should enter the car in shows. At the time Bob did not really think that his new toy was show worthy and had serious doubts about following his son's and friends advise.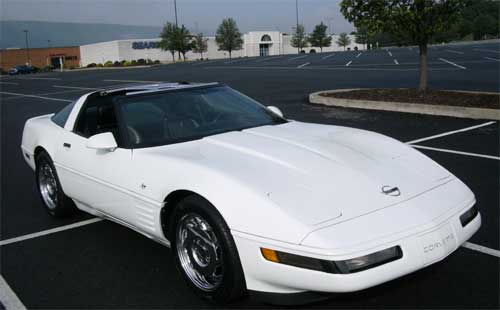 One Saturday night Bob went to a local cruise in just to look at the cars. A club member told him that he should enter the C4 in the cruise class. The rest is history, Bob started entering shows and car cruises and his new hobby and passion is his Corvette. Bob has won many awards and even picked up a trophy for best of show in a field of 214 Vettes at a recent event.

Thanks Bob for keeping the regular guy Corvette philosophy alive and well.


The Vette Nuts




return to index page